University of Belgrade (UB), Belgrade, Serbia
University of Belgrade is the oldest university in Serbia and the largest in this part of Europe. At the same time, it is the only university of national significance according to the Serbian Law on higher education (HE). Founded in 1808, it consists of 31 faculties, 11 research institutes, 13 university centres, Computer Centre and the University Library with more than 3,500,000 volumes. It provides education in science and mathematics, technology and engineering sciences, medical sciences, social sciences and humanities. UB is a member of the European University Alliance CircleU. At the moment, UB has around 5,400 educational and research staff members, supported by ca. 3,200 non-educational staff members. With almost 100,000 students and offering more than 350 study programs, it is an academic community that is well-positioned in the scientific world. Since 2012, UB has occupied a high position (between 200th and 500th place) in the Academic Ranking of World Universities, ARWU, released by the Shanghai Ranking Consultancy, Shanghai Jiao Tong University. Establishing, strengthening and developing cooperation with universities in Serbia, Europe and the world, and international organisations dealing with HE has always been the main objective of the UB. It actively supports the strategy of internationalisation and participates in international exchange programs with over 200 universities from all over the world, as well as in European Erasmus+ projects. About 1000 outgoing and incoming students, teachers, and non-teaching staff take part in international exchanges annually. UB is committed to follow the trends of internationalisation and continuing quality improvement of teaching and learning, including continuing professional development of academic staff through teaching competences development courses delivered through the Centre for continuing education. UB former students and teachers have contributed significantly to developing our country's cultural, scientific, educational, political and economic life. The representatives of the UB are members of the government working groups for the Serbian strategy of HE until 2030.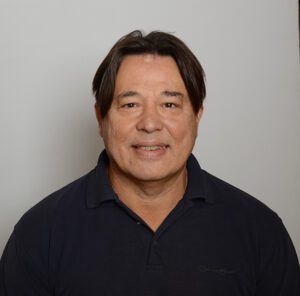 UB key people:
Siniša Đurašević, full professor at the Faculty of Biology, Project Leader, member of the UB Commission for the Evaluation of Foreign Study Programs and the Recognition of Foreign HE Documents, and a representative of the Republic of Serbia in ET 2020 Working Group on HE. He was a member of the Serbian HE Reform Expert (HERE) team, expert and strategic teams for the Development of the National Qualifications Framework, and Working Group for the development of Strategy for Internationalisation of HE. He is the author of the 'Self-certification to the Qualification Framework of the European HE area' report and a member of the state delegation at the 52nd meeting of the Advisory Group on the European Qualifications Framework held on 4-5 February 2020 in Brussels, where Serbian National Qualification Framework was referenced to the European Qualifications Framework. He was a consultant to the Government of the Republic of Serbia on the project for referencing National Qualifications Framework to the European Qualifications Framework (SDC-MoESTD- E2E-09/2018), Junior Non-Key expert on the project 'Policy and Legal Advice Centre – EuropeAid/137065/DH/SER/RS' for harmonisation of European and national legislation in the field of laboratory animals, Senior Non-Key expert on the project 'EuropeAid/138043/IH/SER/RS' for developing a list of qualifications in HE and linking them to the list of occupations, and an expert in GIZ project "Harmonization of certain study programs with requirements of the Directive 2005/36/EC", as a part of Promoting Good governance in Serbia programme, module Support to Public Administration Reform in the EU Accession Process;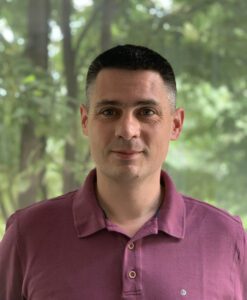 Nebojša Jasnić, Associate Professor at the Faculty of Biology, completed both the National Tempus Office and the UB training for the management and budget administration of Erasmus+ group of programs, and the administrator on behalf of UB of former Erasmus+ project "Strengthening Teaching Competences in HE in Natural and Mathematical Sciences (TeComp)" .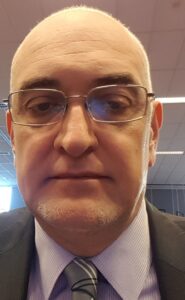 Dr Nenad Đ. Zrnić, former UB Vice-rector for international relations and full professor at the Faculty of Mechanical Engineering, a corresponding member of the Academy of Engineering Sciences of Serbia, technical expert in Eureka Eurostars and INNOWWIDE programs, and an evaluator of projects H2020 FET OPEN RIA, acting as a Vice-chair for Quality Control. He is one of the leading experts in Serbia regarding dual education and coordinator of the Erasmus+ CBHE project "Implementation of Dual education in HE of Serbia" (2017–2020), UB coordinator of the Erasmus+ SP project "Driven by the Danube – Enhance skills and competences to boost ecological innovation in the automotive industry" (2020–2023), and expert in the GIZ funded project "Introduction of work-integrated learning in university education in Serbia" (2018–2021). He was a coordinator of one of the working groups for preparing Serbian Law on a HE (effective since 26 September 2019) and a member of the HERE team;
Qualifications Agency of Serbia (QAS), Belgrade, Serbia
Qualifications Agency of Serbia is a state body founded following the Act on the Establishment of the Qualification Agency. The Act was adopted by the Government of the Republic of Serbia on 7 September 2018, which came into force on 15 September 2018. Following the Law on National Qualifications Framework of Serbia (NQFS), the Agency has numerous responsibilities and competences, which include the following: – development of qualification standards; – coordination and support to twelve Sector Skills Councils; – maintaining the NQFS Register; – supporting the process of continuously aligning the NQFS with the European Qualifications Framework (EQF); – recognition of foreign primary and secondary qualifications for further study and/or employment; – recognition of foreign tertiary qualifications for employment (professional recognition of qualifications); – accrediting organisers of adult education, i.e. non-formal adult education programs; – cooperation with relevant international bodies and institutions. In addition to the Director's Office and legal and financial departments, QAS consists of three main centres: 1. The Centre for Qualifications Development and Sector Skills Councils' Support; 2. The ENIC/NARIC Centre Serbia, and 3. The Centre for Accreditation of Publicly Recognised Organisers of Adult Education Activities.
QAS key people:
Dr Časlav Mitrović is a full professor at the University of Belgrade, Faculty of Mechanical Engineering, Head of the Department of Aviation at the Faculty of Mechanical Engineering, Head of the Laboratory for Aerotechnics, and the Director of the Qualifications Agency of Serbia. By the Decree of the President of the Republic of Serbia on 12 February 2021, he was awarded a gold medal for merits in the field of educational activities and industrial development. He is the president of the Commission for the Centre for Information and Communication Technologies (CIT), manager of many projects of cooperation with the industrial sector, both in the field of education, aviation, and ecology and environmental protection, and a member of the Serbian Chamber of Engineers, Association of Technical Maintenance Systems, European Federation of National Maintenance Societies, International Council of Aeronautical Sciences, American Institute of Aeronautics and Astronautics, Serbian Society of Mechanics, Serbian Aero cosmonautical Society. He is a regular reviewer of several journals, of which the Journal of Aerospace Engineering published by ASCE (American Society of Civil Engineers) and the Journal of Applied Engineering Science published by the Institute for Research and Design in Commerce and Industry can be singled out;
Ivana Čvorović Plavšić is the Coordinator for the development of qualification standards in secondary education in the Qualification Agency, Centre for Qualification Development and Sector Skills Council's Support. She provides support to expert councils in Business Administration and Trade, Hospitality and Tourism sectors, and had worked the promotion of entrepreneurship and opportunities of self-employment, for which she received recognition from the European Training Foundation in 2019. In the field of career guidance and counselling, she has published papers that can be found in the database of the Tempus Foundation's Euro guidance Centre in Serbia
Mirjana Poledica is currently the Head of ENIC/NARIC centre. With the constant evolution of international education, she will be in charge of micro-credential recognition once it has been established. Prior to this position, she was a coordinator for the development of qualifications in pre-university education, with additional engagement as a Legal Representative of the QAS
FH Joanneum Gesellschaft MBH (FHJ), Graz, Austria
FH Joanneum is a university of applied sciences committed to stimulating innovation through R&D in order to meet sustainability goals and societal needs in line with the principle 'from idea to implementation'. With currently more than 50 highly specialised degree programs in the 6 departments (applied computer sciences, engineering, health studies, building, energy & society, media & design, management), 530 employees, and more than 800 affiliated lectures, it is one of Austria`s leading universities of applied sciences. FHJ is one of the first universities of applied sciences in Austria to extend its quality management system with the European Foundation for Quality Management (EFQM) model. The entire university achieved the level 'Recognised for Excellence 4*' in 2018 and is now rising to the challenge to maintain and further improve this performance. FHJ also reached the level of quality required for the Austrian Excellence Award 2018. It was included in the list of Austria´s excellent companies and is entitled to use the logo "Exzellentes Unternehmen Österreichs 2018". Having been the first university offering cooperative study programs in Austrian Higher Education, this specific competence in the development and implementation of work-based education has led to numerous project partnerships, and membership in international bodies in this field, like the World Association of Cooperative Education (WACE). FHJ is a host of the conference part of the European Network of Cooperative and Work-Integrated Higher Education. By different projects, FHJ has developed training for in-company mentors and academic mentors, supported the development of dual study programs in South-East Europe, South Africa, Balkans, and Asia, and training for national and international mentors on various topics (mentoring in a company, training material on several technical topics…), with the emphasis on the quality issues in general in the Dual Study programs.
FHJ key people: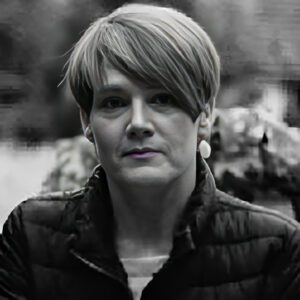 Magister of Science Maja Dragan has worked since 2018 at the FHJ within the study program PTO coordinating, managing, monitoring, and evaluating projects. She participates in projects where cooperative and work-integrated education is developed and supported. She is also a lecturer in the study program PTO. She has had experience as the Head of the Adult education department, a translator and coordinator for international projects for 17 years in Slovenia. She has got pedagogic and andragogic education.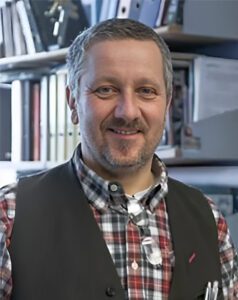 DI Hagen H. Hochrinner studied mechanical engineering and worked as a junior researcher at the Graz University of Technology. After several years of work experience in industries (e.g., Head of a VET centre for integration of disadvantaged young people), he became a lecturer at FHJ Graz in October 2002. Hagen Hochrinner has been participating in numerous international research projects concerning cooperative and work-integrated education.
Accreditation Council for Entrepreneurial and Engaged Universities (ACEEU),

Münster, Germany

Accreditation Council for Entrepreneurial and Engaged Universities, an affiliate of the European Association for Quality Assurance in Higher Education (ENQA) and a full-fledged member of the International Network for Quality Assurance Agencies in Higher Education (INQAAHE), is an international quality assurance body dedicated to advancing higher education by supporting universities in their transformation process towards becoming more entrepreneurial and engaged. Founded in 2016 as part of the University-Industry Innovation Network (UIIN), Netherland, ACEEU spun out of UIIN in 2019 to form an independent organisation and moved its headquarters to Muenster in Germany. ACEEU has 6 staff members and is backed by a 35+ people strong Council comprised of international experts. Aiming to create a pathway towards recognised excellence in entrepreneurship and engagement for universities, ACEEU's activities are clustered around three main steps: (1) promoting, (2) evaluating, and (3) celebrating excellence. – Promoting excellence (e.g. workshops and webinars; ACEEU Toolbox development with 100+ tools and Good Practice database with 300+ cases; studies to generate data serving for university development), – Evaluating excellence (our accreditation programmes), – Celebrating excellence (e.g. hosting the ACEEU's Triple E Awards on Entrepreneurship and Engagement Excellence in Higher Education; operating The Global League of Entrepreneurial Universities platform showcasing leading universities; disseminating information on entrepreneurial and engagement development in higher education).

ACEEU key people: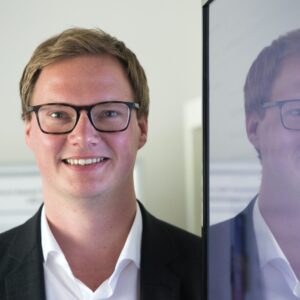 Dr Thorsten Kliewe is the founder and chair of the ACEEU and Full Professor for Innovation Management and Business Development at Münster University of Applied Sciences in Germany. He serves as the Managing Director of the Science-to-Business Marketing Research Centre at the same university in a 25-people strong centre dedicated to generating and disseminating knowledge and tools to foster university-business and university-society relationships. Under his leadership, the 35+ expert strong ACEEU Council has designed the framework for the world's first institutional accreditation for the third mission of universities (entrepreneurship, engagement). With prestigious universities such as the University of Adelaide, Chalmers University of Technology, and the University of Tartu, being among the first accredited institutions and more than 20 institutions from around the world undertaking the process at the moment, Thorsten has been instrumental in the development of HEIs. Prof. Thorsten was also a co-founder, and chair and managing partner of the UIIN. He stepped down from its positions to further drive the creation of systematic university transformation and quality assurance approaches within ACEEU. Since its foundation in 2012, as a spin-off of the Science-to-Business Marketing Research Centre (S2BMRC) in Münster, UIIN has advanced to become one of the world's leading networks in university-industry interaction, with more than 300 members around the world.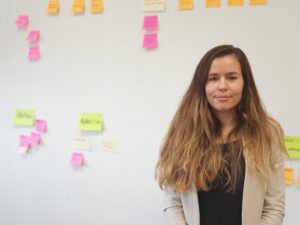 Adisa Ejubović (MSc.) is Executive Manager at ACEEU, dedicated to promoting third mission excellence at universities through ACEEU's several initiatives. She is an Erasmus Mundus Joint Master's graduate of a Research and Innovation program in Higher Education (MARIHE). This program's unique keen focus on quality assurance, policy development, engagement and reforms in higher education was of paramount relevance in shaping Adisa's expertise in university management for instigating institutional change. For the past 3 years, she has been a research associate at the Science-to-Business Marketing Research Centre and coordinated the largest project looking into modalities of university-industry collaboration – Global University Engagement Monitor – and was involved in the Centre's flagship project University-Business Cooperation in Europe, executed for the European Commission in 25+ European countries.
University of Lleida (UDL), Lleida, Spain

University of Lleida is a part of the public university system of Catalonia. It has about 11,000 students, including undergraduate, master, and doctorate levels, covering a wide range of fields, from health sciences and medicine, agronomics, law and economy, educational sciences, humanities and engineering. Its research specialisation fields are agri-food technology, bio medics, sustainable technology, and social development. The Lifelong Learning Centre has about 2500 student in different programs. It has about 800 faculty members and 500 administration staff. UL provides high standards of teaching with quality services throughout the university community that reach society beyond the campus gates. Students make up most of the University of Lleida community, and our objective is to ensure that they enjoy the teaching and learning processes involved. Thus, they will be able to develop at a professional and personal level by following other educational, cultural or leisure activities and participating in the University of Lleida to keep it a lively, ever-improving educational institution.
UDL key people:
Ferran Badia, full professor at the Polytechnic School of the UL, researching the field of clean energy, thermal energy storage and the design of PVT systems by concentration. He has also been involved in the management of the UL, as Dean of the Polytechnic School of the University of Lleida, and as Vice-rector for Planning, Innovation and Business. Between 2011–2019 he was responsible for the UL Quality assurance. He is the Director and coordinator of the report Promotion and development of the dual education in the Catalan university system, prepared in the Catalan Association of Public Universities frame. He participated in the EU project Cooperative and Work-Integrated Higher Education and is working on the project Implementation of Dual Education in Higher Education of Serbia – DualEdu. At present, he is responsible for the strategic plan of the university and its Vice-rector.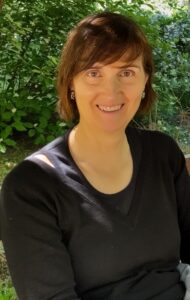 Carme Sala Martínez is Director of the Quality Office of the University of Lleida (since 2005), being in charge of the Quality Assessment Programme of University Autonoma of Barcelona from 1996 to 2005. She was member of the Board of European Accreditation Agency for the Life Sciences (EAALS, 2012-2013) and member of external evaluation committees of regional and state government agencies of Spain with more than 30 external visits to Ph.D. programs, bachelor's degrees, colleges and departments.